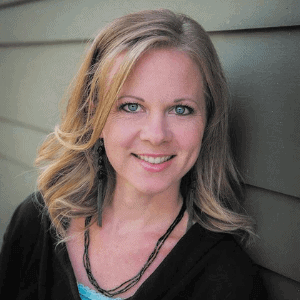 Amber Linthakhan – Mentor
Storyline
Visual Design
Interviewing
Job Aids
Vyond
Image Editing
Photoshop
Camtasia
What job/career did you transition from?
I am a self-taught graphic designer and was working as an ad designer at a small local newspaper. I was also doing freelance graphic design work on the side.
I was working a job that wasn't moving forward, there wasn't room for growth and it was barely paying the bills. I've always been someone who wants to continue to better myself and push myself. I also knew I wasn't living up to my potential, I was starting to feel like I was failing at life because I knew I could be so much more successful than I was. I  saw the potential with AIDA to have a pathway in securing an actual career I could grow and succeed in.
How did AIDA set you up for Success?
AIDA gave me the skills I needed specific to Instructional Design. I was able to learn the ID process and programs needed to be successful. Beyond that though, AIDA provided support in the areas I needed to gain the confidence to dive into the ID world.
What do you love about AIDA?
I love that it gave me actual hands-on learning of the tools needed to be an ID. I went into AIDA knowing nothing about being an Instructional Designer and by the time I was half way through the program I was confident enough to start applying for jobs in the field.
I am working full-time and 100% remotely for a wonderful non-profit company. I'm a part of a wonderful L&D team who continue to push each other to grow everyday.