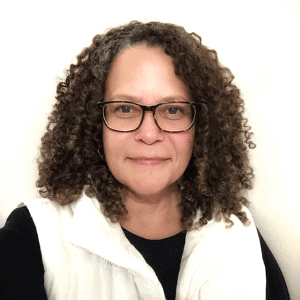 Working with SMEs
Career transition after 50
Storyline (esp. Media player, navigation, avatars)
vILTs
What job/career did you transition from?
Before transitioning to instructional design, I was in technology support.
I was given an opportunity to design training, but knew nothing about Instructional Design. I wanted to make the most of the opportunity, so I joined AIDA to learn everything I could. One of the best things about AIDA is that once you begin working professionally, you can still get support from the mentors and Jill while working on real contacts.
How did AIDA set you up for Success?
AIDA focused on the most relevant job skills, which enabled me to fast track to a successful ID career. It helped me fill the learning gaps that I realized I had and showed me how to create trainings in a thoughtful and methodical way, which ultimately made them more successful.
What do you love about AIDA?
I love the helpful and supportive community. I'm excited to be a part of the mentor team and give back to a community that nourished my success.
I work full time designing eLearning and conducting Virtual Instructor Led training courses for a quality management software company.