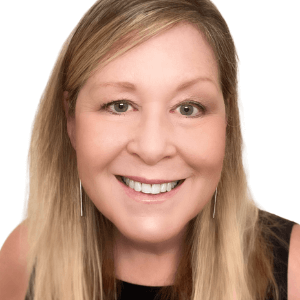 Storyline
Rise
WellSaid Labs
What job/career did you transition from?
My career began in the apparel and fashion industry, where I spent over 25 years in management, sales, training, and marketing roles. With a passion for product education and sales training, I found myself becoming an accidental instructional designer! In 2019 I began a grad certificate program in eLearning Instructional Design to give me a solid foundation in the industry so that I could transition my career. The program was valuable, but when began applying for ID jobs I found that what I had learned in theory didn't translate into real-life experience.
I joined AIDA to gain practical real-world experience in ID. Not only did I get that experience, but I also gained an amazing network of passionate individuals to walk alongside through this ID journey. The program pushed me to do things that scare me, and gave me the confidence, support, skills, and language to move forward in this industry.
How did AIDA set you up for Success?
Aida set me up for success by giving me the knowledge, skills, language, and confidence to begin navigating the world or corporate freelance ID, strong samples to feature in my portfolio, and real-world experience with real clients.
What do you love about AIDA?
I love the community and how we all support and learn from one another. AIDA offers so many opportunities for personal growth and career growth and development. I learn the best when I help others, which is why I'm excited to be able to serve as a mentor to AIDA members and give back to this program that has given me so much!
I'm currently a freelance Instructional Designer an eLearning Developer. I have been working on multiple contracts for a variety of clients that include corporate, academic, and intragovernmental organizations.