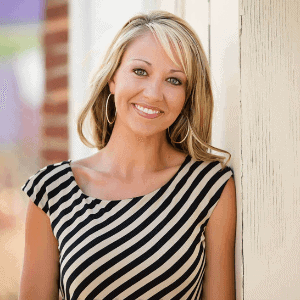 Storyline
Storyboards
Resumes
LinkedIn Profiles
Interviewing
Design Docs
Script Writing
Storytelling
Portfolios
SME Management
Scenarios
Cover Letters
Backward Design
Vyond
Communication
What job/career did you transition from?
I began my career as a Social Studies teacher. I have taught both middle and high school levels, as well as the traditional and virtual settings. Although I loved teaching, I was not sure how to grow or advance my career, as I was not interested in administration type positions. Once I learned more about Instructional Design, I immediately felt it was a natural progression for my career.
Although I was considering Masters Degree programs, I was struggling to find programs which focused solely on the corporate space. As I learned more about AIDA, I felt this would be the better option to give me real-world preparation. AIDA was a great choice!
How did AIDA set you up for Success?
AIDA was the perfect solution for me. I was searching for the best educational option to help me gain the necessary skill set to make the leap from the educational world, to the ID corporate setting. AIDA did just that! From learning about design and development, along with soft skills needed, this program was incredibly through. AIDA offered structured flexibility, along with the support of mentors to prepare me to make the leap to the corporate setting successfully.
What do you love about AIDA?
AIDA offers everything an aspiring Instructional Designer needs to know, along with the support of mentors and the community to help along the journey. All aspects of AIDA are necessary. There are not any assignments which are "fluff" time fillers, instead each serve a very important learning purpose.
I work full time designing eLearning and conducting Virtual Instructor Led training courses for a quality management software company.