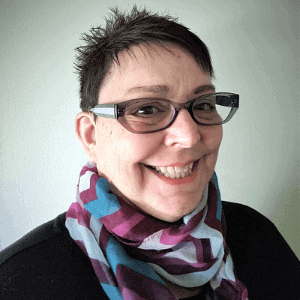 Storyline

Rise

Storyboards

Design Docs

Project Management



ILT/VILT
Assessment/
Evaluation
Scenarios (including Branching)
Process Mapping
What job/career did you transition from?
Before joining AIDA, I spent most of my career working in state government and at an educational nonprofit where I provided training and support resources to help science educators implement state science standards and evaluate instructional materials. In these roles, I served as a subject matter expert; learning project manager; and designed, developed, and facilitated training and professional learning.
I joined AIDA to learn about the corporate side of instructional design so I could grow my business across different industries. AIDA provided exposure and a broader understanding of instructional design work across multiple lines of business and provided the opportunity to use source content from outside of my areas of expertise.
How did AIDA set you up for Success?
All of these opportunities helped me build my professional network and refocus my portfolio, resume, and LinkedIn profile to emphasize what I do (conduct business and learning needs analysis; design and develop eLearning, ILT, and vILT; and evaluate the impact of learning programs), rather than focusing on the audience I previously served.
What do you love about AIDA?
I love that AIDA offered so many opportunities: weekly coaching and mentoring sessions, the opportunity to work on one of Jill's projects, member-led sessions, and the ability to network with, and learn from, others in the program who were starting new roles in full-time or contract work across multiple industries.
I am currently a contract/freelance instructional designer and eLearning developer. My current contracts include designing and developing training (ILT, VILT, and eLearning) for several multinational clients, primarily in the areas of technology and healthcare.