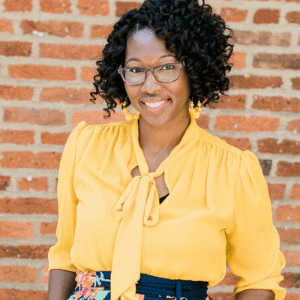 Storyline
Rise
Camtasia
Portfolio
What job/career did you transition from?
Prior to becoming an Instructional Designer, I was in the field of Higher Education for 15 years.
I joined AIDA because it felt right and I was ready to invest in myself in order to have the life that I desired. I am a mom to three small children so flexibility, autonomy, support, and a caring community were something I was looking for and AIDA was able to provide this and so much more.
How did AIDA set you up for Success?
I absolutely owe all of my success in this field to AIDA. Prior to joining AIDA, I tried entering the field of Instructional Design, however, I was unsuccessful. Joining AIDA provided me with the knowledge I needed to get my foot in the door. AIDA also provided me with the ability to build my skills in a safe and supportive environment. And being able to work on one of Jill's projects did wonders for building my confidence and providing me with practical experiences to speak to during interviews.
What do you love about AIDA?
I have truly valued the support I received from Jill and the mentors while I was in the program and I look forward to supporting current members of the AIDA community.
I am currently working part-time, remote, contract positions, which allow me to prioritize my family while still maintaining my professional identity.