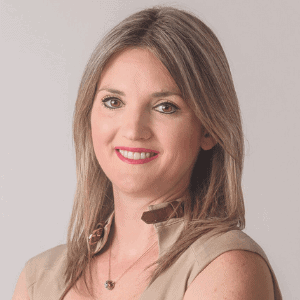 Yuliya Sharshatkina – Mentor
Storyline
Visual Design
LinkedIn Profiles
Interviewing
Job Aids
Camtasia
Contract/Freelancing
Learner Assessment
Interpersonal Skills
Design Docs
Storyboards
Objectives
WellSaid Labs
Image Editing
Job Postings
Rise
Accessibility
PowerPoint Design
Vyond
What job/career did you transition from?
I began my career as an auditor, CPA working for one of the Big Four accounting firms. I performed financial statement audits, including detailed testing and analytical reviews of the balance sheet and income statement accounts for both public and private clients. Then, I transitioned into teaching in a Catholic private elementary school and English academy in South America, where I worked for over seven years as an English educator.
I am an accidental Instructional Designer. I heard about the program from my friend and wanted to learn more. The minute I heard Jill explaining Instructional Design, showing samples in Storyline, and Portfolios, I knew immediately that this is what I want to do and that fits my personality, interests, and skills. I liked that Jill, and the mentors were direct to the point about what you need to learn about the profession, answering questions honestly.
How did AIDA set you up for Success?
AIDA provided me with the right processes, theories, and technical tools that a professional ID needs to know to be successful in this field. In addition, AIDA coaches helped me overcome my impostor syndrome and gave me professional feedback on design documents, storyboards, eLearning samples, resume, LinkedIn profile, and Portfolio during the program.
What do you love about AIDA?
I love the support structure that AIDA provides to become an Instructional Designer. Whether those are learning materials about theory or authoring tools, or daily coaching calls with Jill and mentors, you find what works best for you. Moreover, the community of people always is there to help you to get through the program and become the best professional you can be.
I currently work at a multinational consulting company as a Multimedia eLearning Developer on a large corporate project where I get to create learning experiences primarily in Storyline and Rise. I work directly with the Project Managers, stakeholders, and several SMEs. In addition to Articulate 360, I develop courses using HTML, graphics, video, reality-based scenarios, interactives, and simulations to increase learner retention. One of my client's emphasis and significant commitments is making every module inclusive and accessible. To do that, I utilized assistive technologies, disability practices, and procedures in multimedia development. In addition, I implement principles, requirements, concepts, methods, and universal design techniques aimed at global learners.