Custom Learning
Solutions
Improving Performance and results through the design of engaging learning.
Your expertise in the content, industry or company we are developing the learning solution for.
Our 20 years of experience designing and developing learning solutions of all shapes and sizes in many different industries.
Your expertise in the content, industry or company we are developing the learning solution for.
Our 20 years of experience designing and developing learning solutions of all shapes and sizes in many different industries.
Our focus is on finding the right solution to address your unique needs, challenges, and goals. Sometimes, this is done at the kick-off meeting if you already have a good understanding of your needs, and other times it's more thorough.
After that, we either land on one modality for learning delivery or we go with a blended learning approach, with some combination of the following:
Customer Service / Call Center
Compliance and Regulatory Training
Systems Implementation and Upgrades
Companies We've Worked With
Step 1
Coffee Chat / Identify Needs
We will first have a quick chat to identify your needs and organizational goals at a high level. We will discuss if our team is a good fit for your needs and if it makes sense to work together.
Step 2
Contract Signing and Team / ID Alignment
We will identify the project requirements, timeline and scope and present you with a proposal. Tweaks may be made to it and once it's agreed upon, we will send over a Statement of Work or NDA (or receive one from your Procurement department.)
Now it's time to get the party started! We will start gathering your well-trained team of L&D professionals. That may be a team of one Instructional Designer embedded in your team for the duration of the project, or it might mean a Project Manager, IDs, eLearning Developers, graphic designers, etc.
Step 3
Kick Off, Source Content Handoff, and Recommend Solutions
During the kick off meeting, we will discuss the stakeholders involved in the project, the business goals, and the target audience.
This is where you will hand over any source content you have in the form of PowerPoint decks, manuals, documents, previous trainings, notes, etc. If you don't have source content, it's ok. We know how to ask the right questions to get it out of your head!
Step 4
Further Assess Needs and Recommend Solutions
Our team will analyze the source content provided, identify any gaps, interview the subject matter experts, and discuss possible learning solutions with you and your team (if that has not been decided already.) We will agree together on a learning approach.
Step 5
Design, Integrate Feedback, and Refine
Once the learning approach has been agreed upon, we will move on to the design of the course or curriculum.
We will create a design document with the high level design, approach, delivery method, learning objectives, and all pertinent information included.
Once approved, we will move on to design a storyboard, if the project involves eLearning. The storyboard is a detailed play-by-play of the course, to include every slide and it's interactions, graphics, and scripting.
We will ask you for feedback at designated milestones throughout the project and refine as we go.
Step 6
Develop, Integrate Feedback, and Refine
We will then move on to development of the course, whether it's ILT/VILT with a Facilitator Guide and Participant Guide or eLearning developed in Articulate Storyline or Rise.
This is where we bring it to life!
For an eLearning project, we will develop a prototype first with the player/template to be used for the course, if not already provided. It will include company branding.
Once approved, we will develop the Alpha version of the course.. If any supplementary items are needed, including videos, graphics, or job aids, those will be created as well.
You will be invited to provide feedback at several stages throughout the development process, and we will refine until we have an engaging solution that improves performance, elicits behavior change, exceeds organizational goals, and gets results.
Step 7
Final Approval, Handoff of Final Files
Once all changes have been made, we will ask for your final seal of approval. Once received, all files will be finalized and sent over to your team, including any source and supplementary files.
If eLearning, you will receive SCORM-compliant files for your LMS.
We will discuss lessons learned, and keep it touch. We are always here for your future training needs.
Don't waste your time elsewhere
"Jill and the Applied Instructional Design Academy team are here to guide you and lead you down the right path so you don't have to waste a bunch of time figuring it out on your own. I have been working a 100% remote job for about a year because of AIDA and honestly I feel like I'm retired at 34. "
Music teacher turned ID
"I am so thankful to Jill and her team for everything that they do. The support that I have received from her and her team has allowed me to grow in ways I never imagined. In a few weeks, I start my new job in Instructional Design/eLearning Development and it would not have been possible without Applied Instructional Design Academy."
5 job offers with no ID experience
"I've been asked a couple of times how I was able to transition so quickly into Instructional Design and what was the secret to my success. My answer to that is the Applied Instructional Design Academy (aka AIDA)!!!!! I received job offer number 5 by June. YES, I said 5! If you are considering transitioning into Instructional Design and are looking for where to start to get your foot in the door. AIDA is the answer. Point, blank, period."
Take A Look At Our
Portfolio of Work
Start picturing the possibilities
Looking for a Partner to Design Your Next Learning Solution?
Whether you know exactly what you need or need help figuring it out, we are here to help. Schedule a call with us.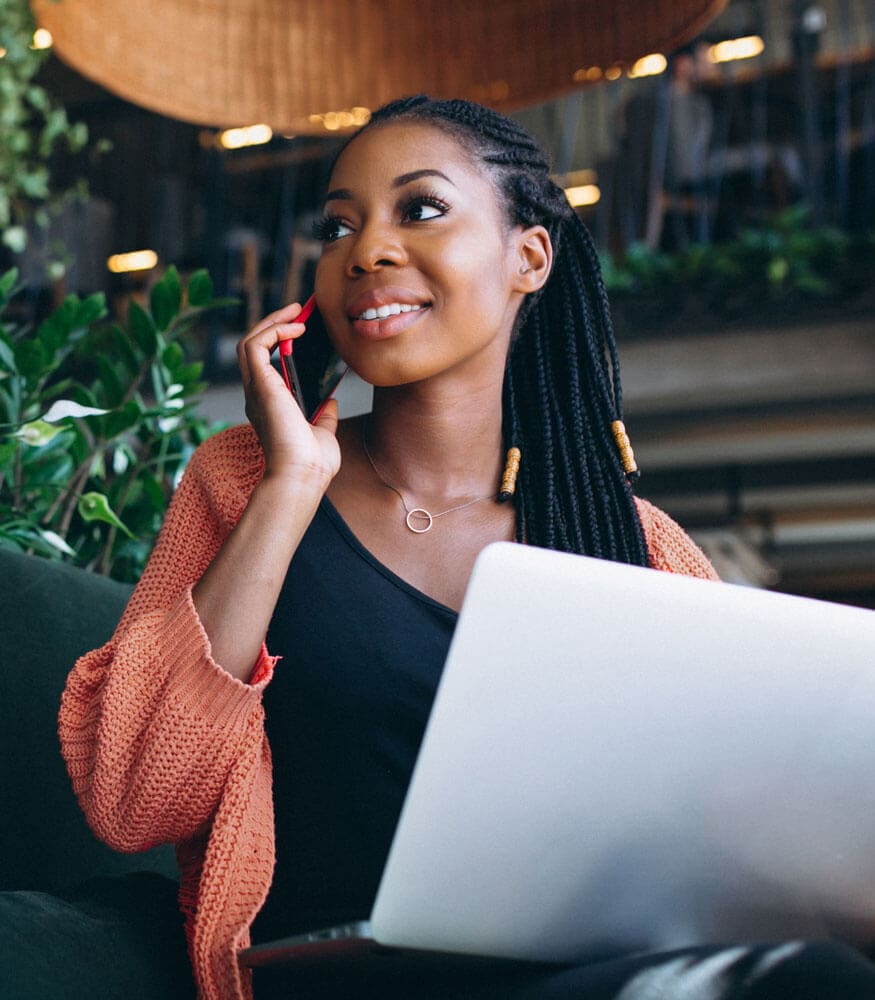 Frequently Asked
Questions