Resources for
Transitioning

into Corporate Instructional Design
For Your Instructional Design Career
FREE 5-Day Instructional Design Jumpstart Workshop
Transitioning to a new career can be overwhelming. So many resources and directions to take – how do you focus on what will get you hired?  
Join us for a free 5-day workshop live with a 20-year ID veteran where you will get the roadmap to transition into an Instructional Design career from any industry and learn what hiring managers are looking for in the REAL WORLD of Corporate ID.
Monday, January 8, 2024 - 6pm CST
Download these free guides, tools, and templates
as you start your Instructional Design journey
Become an Instructional Designer: The Ultimate Guide
Are  you wondering what Instructional Design is? Or maybe you have decided to transition to ID but are overwhelmed and wondering where to start?  This guide has everything you need to get started!
Instructional Designer Resume Rewrite Guide and Worksheet
Wondering how to rephrase your transferable skills in a way that will get your resume noticed? This guide and worksheet will help you to think through how to rewrite your resume in Instructional Design language.
10-Step Guide to Create a Winning ID Portfolio
Create a portfolio that stands out from the crowd and wows hiring managers, even when you have no experience, with this 10-step guide.
Ace Your Instructional Design Interview (Questions Hiring Mangers Ask and Their Answers)
Peek behind the curtain and get the exact questions used by many hiring managers when they hire Instructional Designers, as well as the best ways to answer them. 
A design document is an important piece of your Instructional Design portfolio.  Get the template so you can create your own.
eLearning QA (Quality Assurance) Checklist
When creating eLearning samples for your portfolio, QA'ing them may be the most important part.  Use this checklist to be sure you aren't missing anything.
Sign up for our
FREE
Instructional Design Launchpad course
Thinking about a career in corporate Instructional Design but not sure what it is even is, what is involved, or how to start?  Learn more about what Instructional Design is, careers in corporate Instructional Design, what a typical day looks like, working full-time vs. contract/freelance, and more.  Click below to get access to this 2-hour course.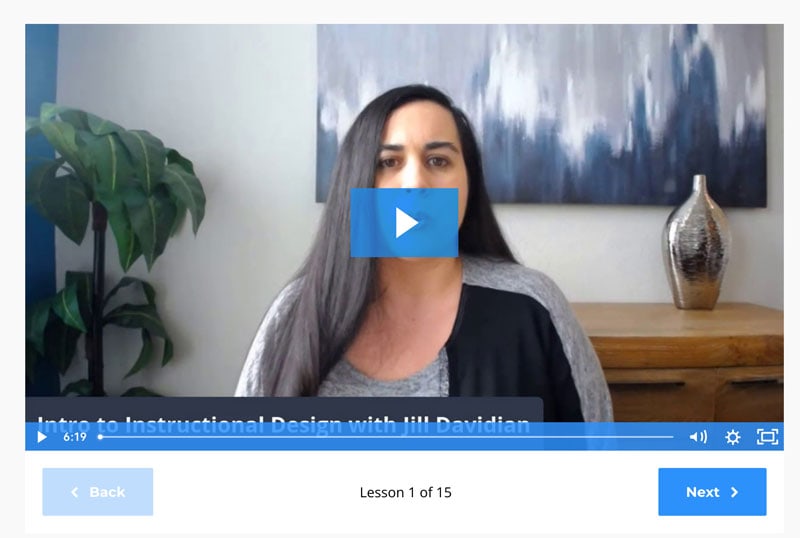 Our Latest
Podcast Episodes
For New and Aspiring Instructional Designers
One of the most important steps you can make in your career transition is to surround yourself with others who are doing the same thing. Sometimes we just need that reassurance that we are on the right path. 
Join our community of new and aspiring Instructional Designers just like you, and learn more about this transition with FREE community events, practical trainings, Q&As, and mindset videos to get you on the right path.